If you're seeking treatment for mental health conditions or a co-occurring substance use disorder, you want to weigh available options for the best care plan. And deciding what type of care you need shouldn't come down to which treatment plan is completed the fastest. Sometimes, getting the care you need requires extra time and help from facility staff. Learning the differences of outpatient vs inpatient care can help you decide which option is best for you.
Outpatient vs Inpatient Care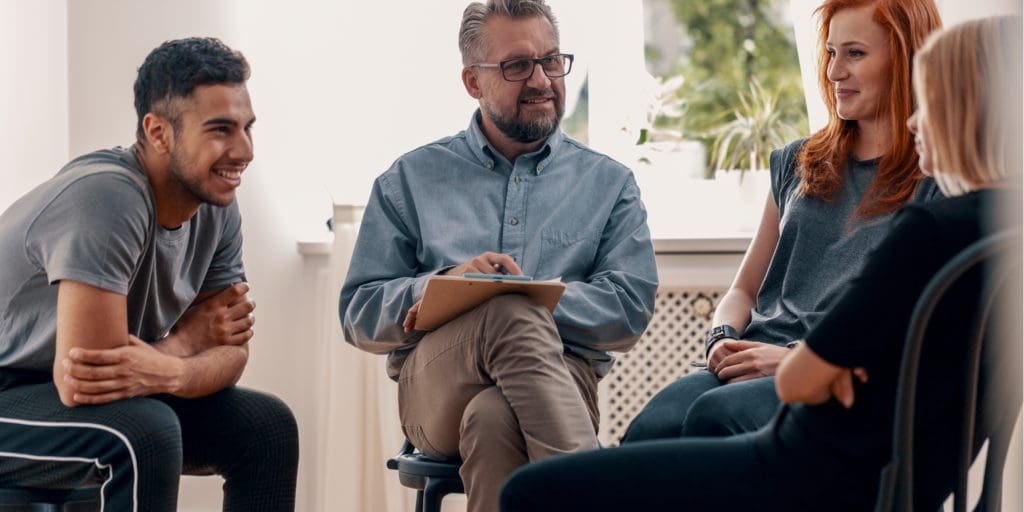 Before you can decide which medical treatment plan best suits your needs, you need to know more about what each option has to offer. This is because, depending on your needs, each program offers different advantages. There is some overlap between both types of care, but more information is essential to making an informed choice about your mental health treatment.
The biggest difference when considering outpatient vs inpatient care is whether you want to stay in the treatment center or at home. Inpatient includes staying overnight each day at the treatment center, while individuals in outpatient go back home between treatment sessions with mental health and addiction staff.
Despite this difference, all treatment center patients can enjoy most of the same benefits. These include different therapeutic treatments focused on improving communication, decision-making, and coping skills. Additionally, a major component of these treatment plans is receiving a crisis evaluation, a diagnosis, medication evaluation, and other evidence-based treatments. In this way, there is no "better" when it comes to outpatient vs inpatient.
The Benefits of Outpatient Care
Individuals experiencing mild to moderate symptoms or those who need to live at home might consider outpatient care. Outpatient mental health care is non-residential. This means you go back home while receiving a variety of mental health care services at the treatment center. Consequently, this option may be best for individuals who have small children at home, may be unable to take time off from work, or have completed inpatient care and need continued support.
To help you resolve the issue of outpatient vs inpatient, keep reading for some of the ways outpatient services can benefit you.
Real-Life Opportunities to Apply Coping Skills
As you consider outpatient vs inpatient, you should know that outpatient services isn't as intensive as inpatient services. You would spend less time with the support of physicians and therapists, which means you may have to put in more work independently. But while it can be difficult to manage partial treatment, the center's staff will do everything to help you better manage your symptoms.
On the other hand, outpatient mental health care also has advantages. Therapy and other treatment center activities will prepare you for using new skills outside of the treatment center environment. With outpatient treatment, you can immediately test out new coping strategies to see how they work in triggering environments.
Help With the Transition Back to Daily Life
For individuals who have completed an inpatient treatment plan, outpatient care can help them transition back into their daily life. In this way, utilizing outpatient services to transition out of treatment can ease the stress of returning home. When it comes to deciding between outpatient vs inpatient, this is a major benefit of Florida outpatient programs.
This vulnerable stage in a client's care is what sets them up for success at home. Our team of physicians, psychologists, and other mental health experts will help you create a post-discharge health plan that includes a diagnosis, an understanding of your mental health issue(s), and coping skills to help you better manage your symptoms. Those receiving help to manage co-occurring disorders will benefit from transitional care that helps patients apply sobriety skills developed in inpatient and outpatient care.
The Benefits of Inpatient Care
While the commitment to inpatient care can be a lot to take in at first, the center's staff makes the transition as smooth as possible. For example, being away from friends and family and putting responsibilities like work on hold can be difficult, but taking the time to get the help you need will be better for your mental and physical well-being in the long run.
Below are some of the ways inpatient services can be beneficial to you.
Supervised Help With Detoxing
Sudden withdrawal is unpleasant and can be potentially dangerous for individuals who have been struggling with addiction. The safest and most effective way to detox is through the care of a medical detox plan. The resources provided through a medical detox treatment plan ensure you receive the resources and support necessary to safely detox.
Port St. Lucie Hospital has a team of licensed physicians and nurses who will monitor you 24 hours a day to help if you experience unpleasant withdrawal symptoms. Our team will give you the comfort and support you need to help you recover during this vulnerable phase on your path to sobriety.
Opportunity to Build New Habits
Staying in recovery requires creating new habits to encourage a sense of control. Inpatient treatment accomplishes this by introducing small steps to help individuals build a new structure for daily habits. Every day is spent cultivating the most effective health plan to increase your chances of success. By staying committed to skill-building exercises, cognitive behavioral therapy, and other treatment methods, you will quickly see progress.
Individuals who complete their inpatient medical treatment plan are more likely to continue their treatment plan after returning home. In fact, inpatient programs have a higher success rate than outpatient programs that are completed alone. But when weighing outpatient vs inpatient care, it's important to ask: why just one?
Knowing What to Choose: Outpatient vs Inpatient Care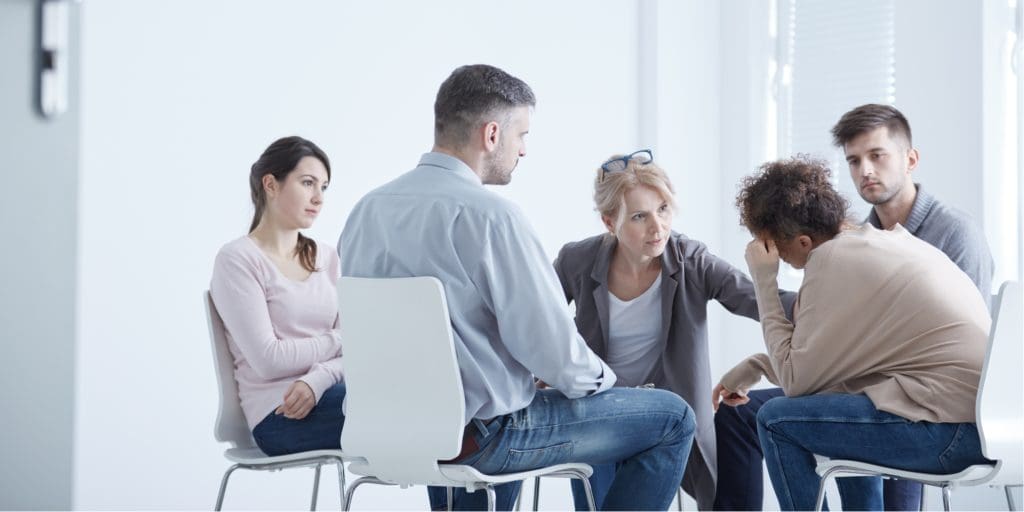 When it comes to deciding between outpatient vs inpatient care, there's a third option. Why not do both? Receiving support from the staff will help you create structure in your life. You'll even have an easier time sticking to your recovery goals after treatment. It's best to start with inpatient care, then transition to outpatient care. In fact, clients who receive outpatient care are better prepared for readjustment following inpatient services.
Knowing the benefits of each treatment service structure will help you discover what type of care is right for you. Don't be hesitant to seek inpatient treatment due to costs. Port St. Lucie Hospital offers financial resources so everyone gets the help they deserve.
Outpatient vs Inpatient Care: Why Choose?
At Port St. Lucie Hospital, we understand that everyone's mental health needs are unique. That's why our inpatient and outpatient care are structured around the individual needs of each patient. Whether you enter our treatment center for outpatient services, inpatient services, or a combination of the two, you'll receive the treatment you need. Recovery is possible because our specialists can help you achieve your mental health goals.
It's time to get the help you need. If you have any additional questions when weighing the benefits of outpatient vs inpatient care, contact our admissions experts at 772-408-5871 or submit a confidential contact form. Port St. Lucie Hospital is here to provide you with the best medical treatment.