Can mental illness be cured? Almost everyone diagnosed with a mental illness asks this question. Even family members and other loved ones often wonder about this. And although it's a valid question, it undermines the complexity of mental health issues.
Before getting to the answer to this question, it's helpful to understand what mental illness is. Keep reading below to learn more about what it means to have a mental illness and what you can do to feel better.
What Does It Mean to Have a Mental Illness?
You may have many questions if you or a loved one has recently been diagnosed with a mental illness. In addition to asking, "Can mental illness be cured?" you may also want to know more about what it means to have a mental illness.
To start, an estimated one in five adults in the United States is diagnosed with a mental illness. But what does that mean? There are a variety of symptoms that individuals can experience depending on their particular disorder. However, many of them disrupt an individual's thoughts, feelings, and mood in addition to their ability to function and relate to others.
Common mental health disorders include depression, anxiety, and attention deficit hyperactivity disorder (ADHD). But there are a variety of other mental health disorders that impact how individuals perceive and interact with the world.
Unlike a broken bone, mental illness is often not visible to the people around you. However, seeking treatment from an experienced professional is necessary to heal. Since mental illness primarily affects the mind, individuals require a psychological evaluation to receive a diagnosis. In this case, a mental health professional will assess your thoughts, feelings, and behavior patterns, as well as a physical exam to ensure symptoms aren't the result of a physical health problem.
Can Mental Illness Be Cured?
In short, the answer is no. People with mental illnesses cannot receive a one-time treatment that causes their symptoms to disappear. Like some other serious medical conditions, mental illnesses require long-term treatment to manage. Therefore, there is no cure.
Receiving a diagnosis for your mental health condition can be a relief. A diagnosis can provide names for your symptoms and pave the way for a treatment plan. But it can also bring about a lot of questions. There are many helpful resources online, but you may not be able to find all the information you need to make the best choices for your situation. As a result, treatment should be provided by an experienced mental health professional.
If you or a loved one need professional help, Port St. Lucie Hospital provides a safe and structured environment for adults struggling with their mental health. Moreover, we provide the highest quality assessment, diagnosis, stabilization, and treatment.
Finding a Cure vs. Treatment
When something is cured, it's gone forever. While some of your symptoms may not be active for days, weeks, or even years at a time, many of them recur without long-term treatment. Similarly to medical conditions such as diabetes, they don't go away even if you feel better. Moreover, symptoms can worsen or become life-threatening without medical intervention.
Instead of curing mental illnesses, mental health professionals create treatment plans. A treatment plan consists of diverse combinations of therapy, medication, and other lifestyle changes to help individuals manage their symptoms. Now, this doesn't look the same for everyone. Your treatment options depend on your disorder, unique experiences, recovery goals, and additional factors that impact your mental and physical wellness.
Although mental illness is a chronic disorder, many people undergoing treatment experience relief. Not only do they experience a reduction in symptoms, but they also learn how to cope with remaining mental illness symptoms. Prioritizing your wellness and committing yourself to a treatment approach that works for you increases your chances of recovery.
Where to Find Mental Illness Treatment That Works for You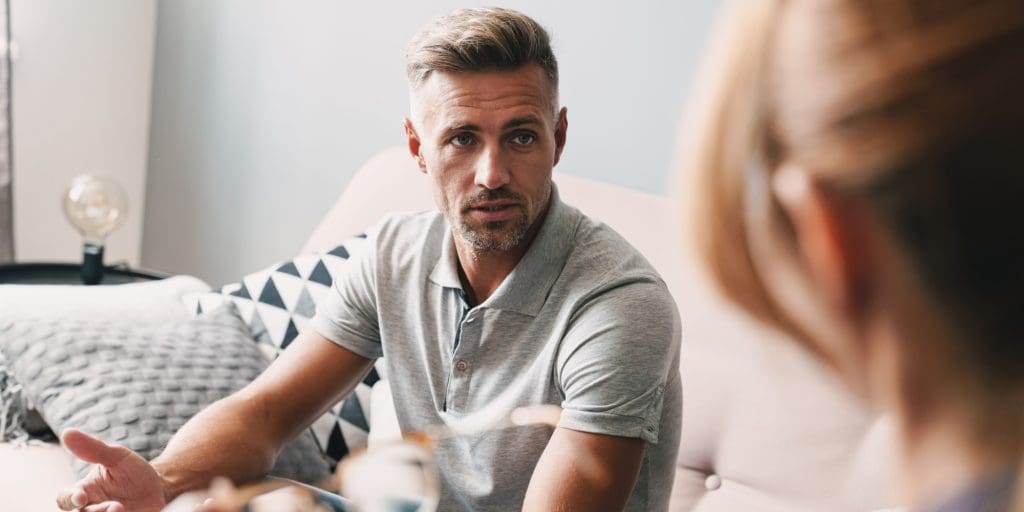 Seeking mental health treatment is often the first step in recovery. But it can also be the most rewarding. Taking control of your mental wellness can help you improve your relationship with yourself and others, which in turn can improve other aspects of your life. With that said, all patients seeking help at Port St. Lucie Hospital receive help through our adult mental health program.
Port St. Lucie Hospital treats a variety of mental health disorders including:
Since every situation is unique, every patient follows an individualized treatment plan. Our experienced physicians, nurses, and therapists will create a plan that considers your symptoms, history, and recovery goals.
Effective treatments available at Port St. Lucie Hospital include:
Medication evaluation and management
The goal of treatment is to help you feel more like yourself again. Through a combination of these evidence-based therapeutic techniques and support from our team, you will be able to overcome all of your obstacles.
Get Help at Port St. Lucie Hospital
Now that you have the answer to the question, "Can mental illness be cured?" you're one step closer to finding the treatment you need to start recovery. Port St. Lucie Hospital is an inpatient facility located in St. Lucie County. Our treatment center provides 24-hour care in a retreat-like environment to help patients heal.
For more information on how you can start managing your symptoms today, reach out to our admissions office at (772) 238-7734 or fill out a confidential contact form online. Here, you can discover the skills and support you need to improve one day at a time.