Sometimes a quick Google search for "best bipolar treatment centers near me" can be the difference between facing life-changing obstacles and finding real recovery. Bipolar disorder, also referred to as manic depression, is a disorder that wreaks havoc both on your brain and everyday behavior.
Luckily, it is not impossible to find a reputable bipolar disorder treatment center that will  provide continuing, effective care. Whether you need mood-stabilizing assistance or help with co-occurring substance abuse, treatment for bipolar disorder and the like is just a few clicks away. From family therapy to long term individual therapy—there really are options, no matter how hard things might seem.
Bipolar Treatment Centers Near Me: Getting Started
While those without a mental illness may not understand, suffering from bipolar disorder is daunting and sometimes unmanageable without help. Unfortunately, these challenges often make it difficult to commit to a treatment program. With things like anxiety holding you back, actively seeking help for mental illness is not like getting a simple check-up. Oftentimes, the effects of mental illness make it difficult to even discuss such issues.
These nerves are more than understandable, and that is why our team like Port Saint Lucie Hospital is here.
In addition to providing more intensive services like partial hospitalization and crisis care, our helpful website makes it easy to get acquainted with our rehab center prior to diving in. As such, at www.portstluciehospitalinc.com, we have provided answers to common questions so you know what to fully expect before beginning treatment. Whatever treatment you need, using our resources will allow you to prepare and ultimately calm those nerves. In our opinion, this is one of the best ways to start seeking a personalized treatment plan to better your life.
What Does Treatment for Bipolar Disorder Look Like?
Much like with any other form of mental illness, bipolar disorder can mean many different things. Everyone is ultimately different, and so are their symptoms—even when two people share the same disorder. Symptoms of bipolar disorder can include but are not limited to:
Frequent feelings of unshakable sadness or hopelessness
Feeling like you have no worth
Having a massive amount of unjustifiable guilt
Difficulty sleeping at night
Experiencing major highs and lows. For instance, experiencing strong feelings of happiness (mania) followed by immense sadness (depression)
Difficulty remaining awake and alert throughout the day
Suicidal thoughts
While this seems like a lot of symptoms, it is highly unlikely that any one person suffering from bipolar disorder would experience all of these symptoms.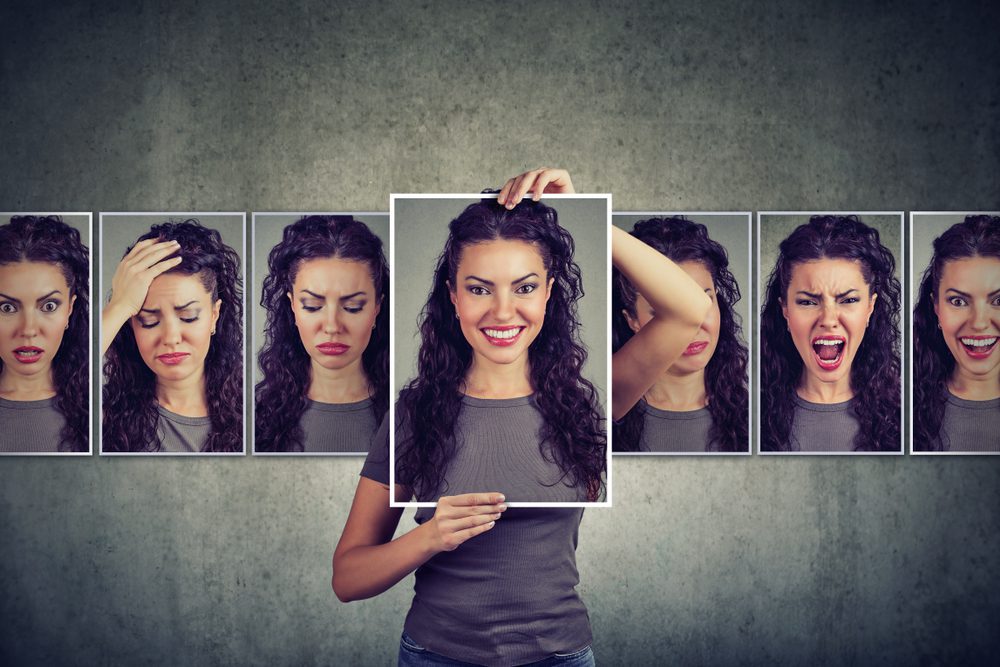 Treatment Options and What to Expect
We cannot emphasize enough that bipolar disorder looks different for everyone. Therefore, you must understand that the treatment options that correspond with this mental illness also look different. As such, in order to heal, you must first find a personalized treatment plan that caters to you. Luckily, bipolar treatment centers have highly capable staff and various methods of healing. While medical treatments are sometimes necessary, healing can also mean a lot of different things.
Otherwise, there are several treatment routes including counseling, medication, in-patient treatments, partial hospitalization, dual diagnosis programs, and more. No matter what your symptoms and bipolar journey entail, there is an effective treatment plan out there for all. Because ultimately, mental health is just as important as your physical well-being. While you cannot see the pain caused by bipolar disorder, it is always there, lurking under the surface.
Getting a Diagnosis and Continuing on with Life
Finding out you have any sort of mental illness is naturally stressful and undoubtedly startling. Thanks to all of the unfortunate stigma that surrounds issues like bipolar disorder, getting such a diagnosis yourself can be scary. However, it is important to understand that you do not need to be ashamed of your mental illness. After all, you would not be ashamed to find you are suffering from a cold; you would seek help, right? Seeking help for mental health problems should be completely transparent, easy to manage, and accessible to all without judgment.
Whether you have recently discovered that you have bipolar disorder or you are a long-term sufferer, learning to live happily is imperative. While you may feel 100% capable of handling things, everyone can use help from time to time. Through the help of qualified professionals, guided counseling, and possible medical intervention, we strive to help those who are lost to find the light. No matter how bad your bipolar disorder might be, we are here to help by providing a vast selection of mental health hospitals and resources.
Bipolar Disorder and the Road to Recovery
If you or someone you love suffers from bipolar disorder, now is the time to get help. The road to recovery is a long one with plenty of challenges, twists, and turns. This is a battle that is won with a slow and steady type of approach. What this means for those suffering from bipolar disorder is making a commitment to the healing process. It also means instilling trust in the professionals that dedicate their lives to helping others.
We Can Help You
Port St. Lucie Hospital specializes in mental health services and is located on 20 acres near the beautiful Savannas Preserve. If you or one of your loved ones is struggling with an age-related cognitive decline, we can help. Our 24-hour mental health services are provided by licensed professionals in various disciplines. We tailor our programs to our patient's needs and will help you every step of the way.
We welcome you to our facility. From support groups to individual therapy treatment options, we are here to fight the battle with you. Reach out to us online today. You can also call us at 772-408-5871.