The term "dual diagnosis" has firmly entered the lexicon of addiction treatment in the past few years. Dual diagnoses, also known as co-occurring disorders, refer to individuals who have both a substance use disorder (SUD) and mental health issue. According to SAMHSA, over 8.5 million adults aged 18 and over suffered from a dual diagnosis in 2017. That's 3.4 percent of the population. Because this issue is becoming more and more prevalent, knowing the best treatment options available and how to find them is incredibly important. One option, inpatient dual diagnosis treatment centers, can help promote recovery for mental disorders and drug abuse.
Common Dual Diagnoses And Symptoms 
While a dual diagnosis can be comprised of a variety of different addictions and mental health conditions, certain combinations are more common than others. Drug or alcohol abuse commonly exist in tandem with: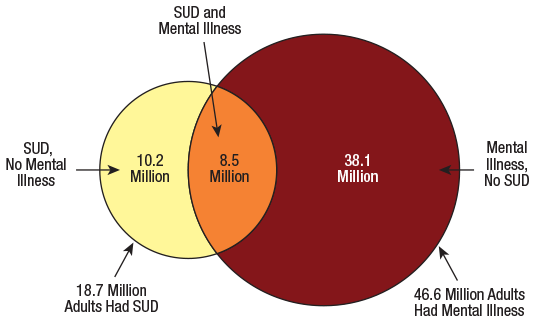 In addition, many healthcare professionals have noticed patterns of occurrence between these co-occurring disorders: 
Alcoholism and anxiety 

Heroin addiction and depression 

Painkiller addiction and anxiety/depression 
Because dual diagnoses vary so much, symptoms often differ patient to patient. This often makes it harder to diagnose the condition. However, some common symptoms include: 
withdrawing from friends, work, and family

sudden changes in behavior

using substances under dangerous conditions

engaging in risky behaviors, including driving under the influence

developing tolerance and withdrawal symptoms to the substance

using the drug especially to function throughout the day
Symptoms of dual diagnosis are generally more severe than those of a mental health condition or addiction. Therefore, if you've noticed any of these symptoms, seek a mental health professional, doctor, or treatment center for a diagnosis. 
Self-Medication and Dual Diagnosis 
Many people with dual diagnoses self-medicate to mask their symptoms. Self-medication is defined as "the selection and use of medicines by individuals (or a member of the individuals' family) to treat self-recognized or self-diagnosed conditions or symptoms." In other words, when individuals are acting as their own physicians to treat their underlying mental illness, they are engaging in self-medication. While it may initially provide relief, this practice can be harmful to your physical and mental health in the long-term. 
So why do people self-medicate? Many mental health conditions stem from an overactive amygdala, the part of the brain that processes memory, decision-making, and emotional responses. When the amygdala is on high alert, it can signal harm, threat, rejection, or disapproval even when there is nothing to indicate that you're in danger. 
Alcohol and drugs can focus your attention elsewhere and dull the pain. Some substances even lower amygdala activation. However, self-medication often eventually leads to addiction issues. 
Treatment for Dual Diagnosis 
You have a number of options for treating a co-occurring mental health issue and substance problem. Many dual diagnosis treatment programs offer both outpatient and inpatient services. An outpatient program does not require you to live on-site and is generally less intensive than inpatient programs. Outpatient programs at rehab centers include partial hospitalization programs (PHPs) and intensive outpatient programs (IOPs).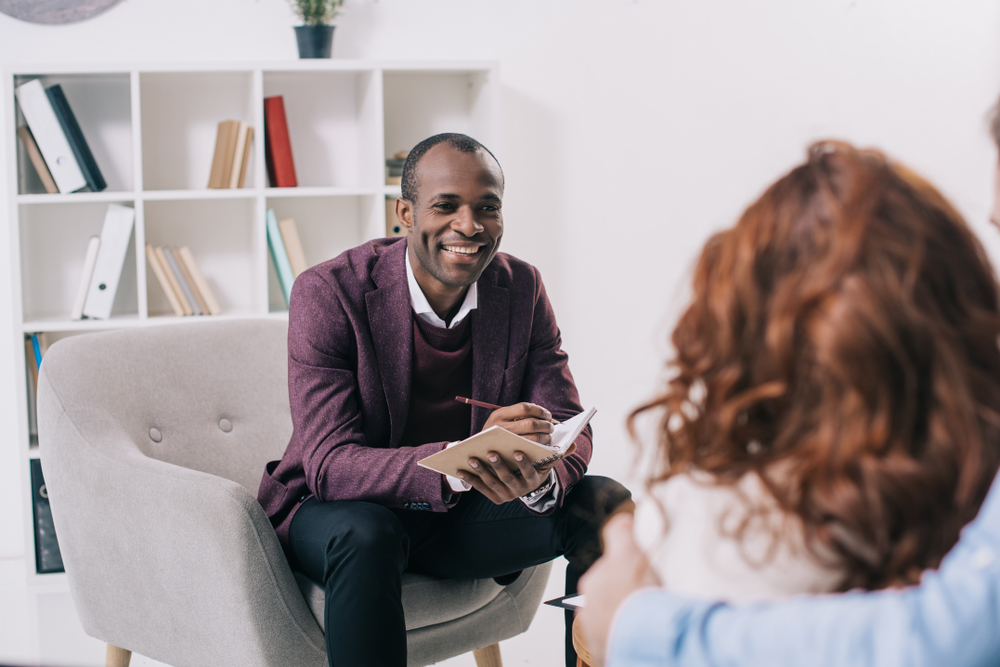 Alternatively, if you are looking for more intense options like care from inpatient dual diagnosis treatment centers, this is what you can expect. 
What Is the Process at Inpatient Dual Diagnosis Treatment Centers?
Most inpatient programs are split into 4 parts: detox, assessment, treatment, and aftercare planning. In the past, many behavioral health centers provided care for either substance abuse or mental illness, leading many who had both to fall through the cracks. By integrating treatment for substance abuse and mental health, you have a better chance of preventing relapse. 
Step 1: Detox
If you come into a treatment center under the influence, detox can safely help you taper your use of the drug or alcohol. Normally, detox takes a few days to a week, depending on your body and the addictive substance. For some addictions, medication-assisted treatment (MAT) may be a better option, particularly for opiates. MAT uses FDA-approved drugs to "normalize brain chemistry, block the euphoric effects of alcohol and opioids, relieve physiological cravings, and normalize body functions without the negative effects of the abused drug" under the supervision of staff members. 
Step 2: Assessment 
Following detox, your substance abuse and medical history will be assessed. Specifically, an intake specialist will evaluate your physical, social, mental and emotional health and make sure you are placed in the right program. At Port St. Lucie Hospital, there is an Adult Mental Health Program, Crisis Care Services, Dual Diagnosis Program, Partial Hospitalization Program, and Senior Adult Mental Health Program. 
Step 3: Treatment 
A dual diagnosis program will include both your addiction and mental health issues in a treatment plan. You will have consultations with a psychiatrist, who will help you face your problems head on. In addition, you will have the opportunity to join group therapy sessions, recreational therapies and family counseling. 12-step programs will also be available to you. 
Step 4: Aftercare 
Making sure you have a safe place free of temptations is important to the recovery process, which is why the discharge process is initiated on the day of admission. Social workers will do their best to ensure that you are placed in the best place possible —whether that's your home, a halfway house, long-term treatment, or an alternate living arrangement. 
We Can Help You
Port St. Lucie Hospital specializes in mental health services and is located on 20 acres near the beautiful Savannas Preserve. If you or one of your loved ones is struggling with a mental health disorder, we can help. Our 24-hour mental health services are provided by licensed professionals in various disciplines. We tailor our programs to our patient's needs and will help you every step of the way.
We welcome you to our facility. From support groups to individual therapy treatment options, we are here to fight the battle with you. Reach out to us online today. You can also call us at 772-408-5871.