"I knew well enough that one could fracture one's legs and arms and recover afterward, but I did not know that you could fracture the brain in your head and recover from that too." ― Vincent van Gogh
World Mental Health Day is observed on October 10 every year. The goal of this international mental health day is to educate and spread awareness about mental illness. One of the best ways to help raise awareness and show support during World Mental Health Day is to share inspirational messages with others. Mental health day quotes like this can help give those who may be struggling a voice.
"If there is no struggle, there is no progress." — Frederick Douglas
If you're struggling with mental illness, know you're not alone. Nearly one in five adults in the United States are currently living with a mental illness. The prevalence of mental illness in the U.S. is precisely why mental health awareness days exist.
"The advice I'd give to somebody that's silently struggling is: You don't have to live that way. You don't have to struggle in silence. You can be un-silent. You can live well with a mental health condition, as long as you open up to somebody about it, because it's really important you share your experience with people so that you can get the help that you need." — Demi Lovato
One of the best ways you can help raise awareness and help support those living with a mental illness is to open up with others. Sharing your story is much more than just lip service. Those struggling with mental illnesses can feel alone or isolated from society. Being able to open up to others not only helps them realize they are not alone, but it allows others to do so as well. Oftentimes, those closest to us can be struggling with mental illness while we are unaware.
"What mental health needs is more sunlight, more candor, and more unashamed conversation." — Glenn Close
Mental health is one of the most neglected areas of public health, especially here in Florida. While there are currently over 660,000 adults and 181,000 children living with serious mental illnesses in Florida, only 36% received treatment last year. Mental health day quotes like this remind us that mental illnesses are a very real, serious concern.
"The most beautiful people we have known are those who have known defeat, known suffering, known struggle, known loss, and have found their way out of the depths. These persons have an appreciation, a sensitivity, and an understanding of life that fills them with compassion, gentleness, and a deep loving concern. Beautiful people do not just happen." — Elisabeth Kübler-Ross
People who have experienced a major life event, such as a death or divorce, may also trigger a psychological illness, such as depression or anxiety. Other triggers may include work stress, financial strain, social isolation, and lack of or insufficient housing. Experiencing a tragic life event can be difficult, but with the right support system and treatment, you can overcome even the worst bouts with mental illness.
"Some of the most comforting words in the universe are 'me too.' That moment when you find out that your struggle is also someone else's struggle, that you're not alone, and that others have been down the same road." – Unknown
Mental illnesses can occur in anyone, regardless of age, race, gender, or ethnicity. That said, some groups remain more likely to suffer from mental illness than others. For example, individuals in the LGBTQ+ community have the highest likelihood to suffer from mental health issues, with nearly 41% reporting they have some type of mental illness. Hispanic communities have the second-highest prevalence of mental illness at 18%, and black Americans at 17.3%. With so many people sharing in their struggle with mental illness, it's important to remember that you are not alone.
"Your worst enemy cannot harm you as much as your own unguarded thoughts." — Buddha
Of of the most important aspects of mental health awareness day is educating others on the signs and symptoms of mental illness. These kinds of mental health day quotes remind us of the importance of spotting those signs. Like many other conditions, spotting mental illnesses early is the best way to prevent future health problems or potential thoughts of suicide or self-harm. Some studies suggest that the earlier you start receiving treatment, the more likely you are to have a successful recovery.
Spotting the signs of mental illness can be difficult, as they typically manifest slowly over time. There's no easy test that can let someone know they are living with a mental illness. A true, reliable diagnosis of mental illness needs to be done by a professional such as your primary care doctor or mental health care provider. However, understanding the early warning signs of mental illness can help you determine whether you may need professional help. If you notice you or someone you know is experiencing any symptoms of mental illness, it may be time to get help.
Where To Get Help for Mental Illness in Florida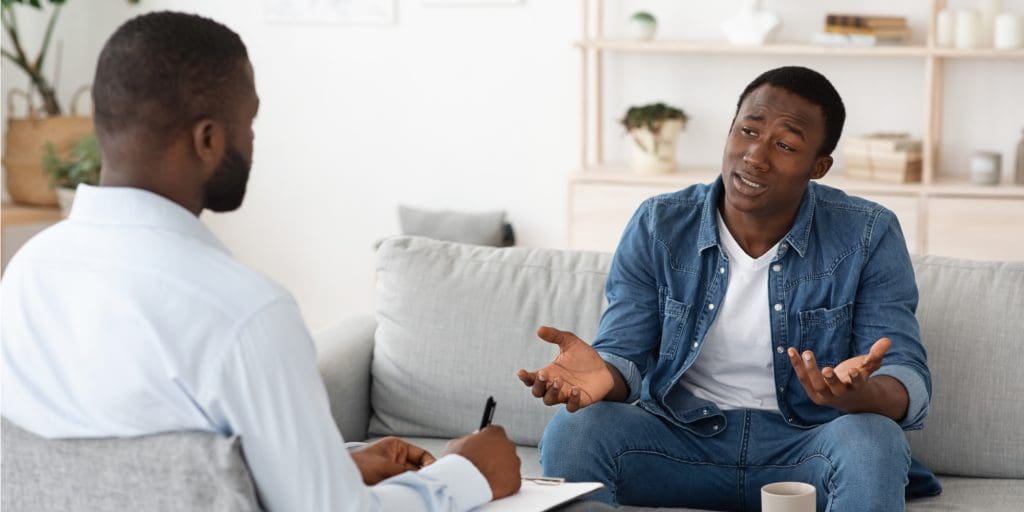 Living with a mental illness can be extremely difficult, but getting help doesn't have to be. At Port St. Lucie Hospital, we understand the importance of mental health and are ready to help you take your first step towards a healthy, happy, life free of mental illness.
At our treatment facility, located in southern Florida, we understand that no two cases of mental illness are the same. That's why our world-class staff is well versed in a wide array of treatment options that can be tailored to your exact needs. Some of the services we offer at Port St. Lucie Hospital include:
Dual diagnosis treatment if a substance use disorder is present
Support group sessions
Group/individual therapy
Family education
If you're in of mental health services, or if you'd like to hear more of our favorite mental health day quotes, give us a call at 772-408-5871 to speak with one of our admissions specialists. If you'd prefer to contact us online, you can do so by using our online confidential contact form. The 10th of October is World Mental Health Day, but it's important to look after your mental well-being year-round. Whichever way you choose to reach out, we'll be ready to answer any questions you may have, and get you started on the path towards recovery.